Treat your skin
to a daily dose of moisture
Backed by over 50 years of experience in providing dry skin relief with dermatologist trusted ingredients, Keri aims to empower women to feel comfortable and confident in their skin for generations to come.
Find Keri at a store near you
Keri gives you relaxing self-care moments that make you feel comfortable and confident in your glowing, nourished skin.
WHERE TO BUY
ABOUT ESSENTIAL MOISTURIZERS
Nourish and indulge your skin with essential moisturizers
Our Daily Moisture and Nourishing Shea Butter contains Vitamin E, Sunflower Seed Oil and Aloe to help replenish and seal in moisture. Creamy, emollient-rich formula deeply hydrates for continuous daily moisture, providing all-day, intense hydration to soothe dry, thirsty skin.
What People Say About Keri
"I have tried every lotion and this is the BEST lotion. It does not make your skin feel oily and it soaks right into your skin. My skin is super soft!"
" I used this on my scaley, rough cracked feet and the next morning my feet were so much smoother than they had been in a while."
"This is by far the best hand lotion I have ever used. I use it in the morning and it keeps me moisturized all day."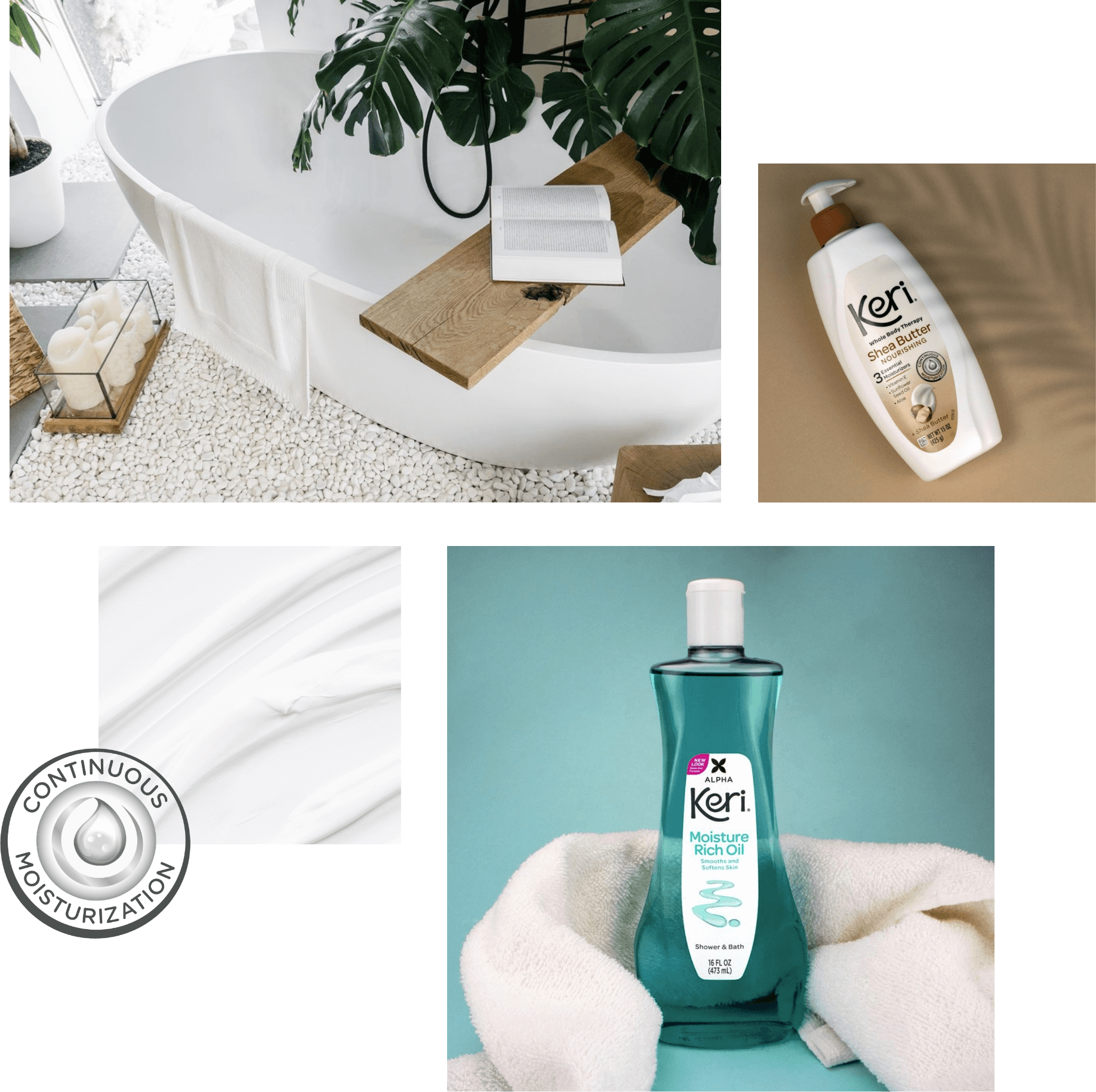 Get Whole Body Care with Keri
Available online or in the skincare aisle of retail stores nationwide.
$2 OFF
DOWNLOAD COUPON
JOIN OUR ONLINE COMMUNITY
The Whole Body Lotion people can't stop talking about.